Classic Sandwich Platter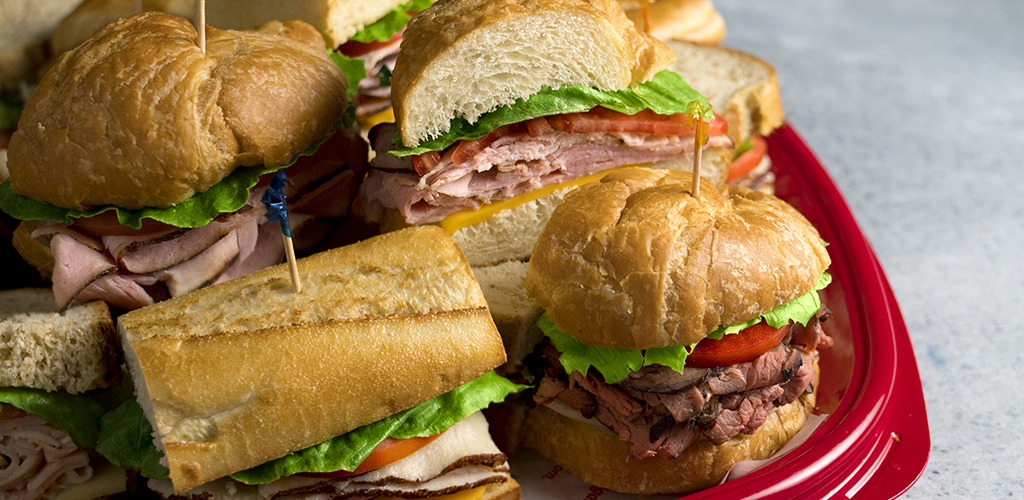 Enjoy an assortment of your favorite sandwiches topped with fresh romaine lettuce and sliced tomatoes and served on a variety of Wheatberry, croissant and French Parisian breads. All sandwiches are dressed with sliced Ammerlander Swiss, sharp cheddar or Provolone cheese.
2,000 calories a day is used for general nutrition advice, but calorie needs vary.